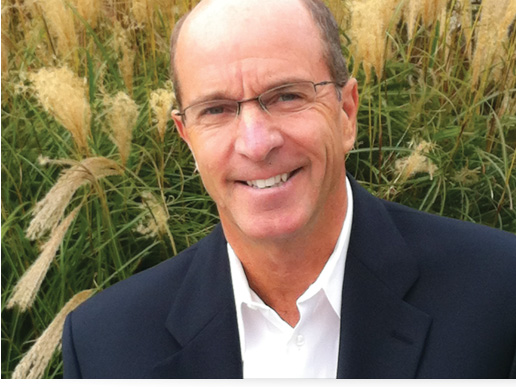 JIM LEIGHTON
There comes a time when leaders must empower others
to become the-best-version-of-themselves.
Jim Leighton joined Boulder Brands Inc. as the new Chief Operating Officer in October 2013. He has been a member of the board of the Boulder-based food company (Nasdaq: BDBD) since August 2007 and will continue to serve on the board as an employee director. Boulder Brands uses the Udi`s Gluten Free, the Earth Balance, the Level Life and the Smart Balance brands. In his role as COO, Leighton will oversee manufacturing, R&D and food service.
Jim most recently served as president of Perdue Food Products, a privately held Maryland company that's part of the Perdue Farms family of companies. He joined Perdue in 2006 as a senior vice president, was promoted to president of the Foodservice Division in 2009 and to Retail president a year later. Leighton was promoted in April 2012 to president of Perdue Food Products. With over thirty-five years of experience in the consumer packaged goods food and beverage industry, Jim held senior management and executive positions with ConAgra Foods, The Hain-Celestial Group, Celestial Seasonings and Nabisco. Jim was founder and CEO of National Health Management Inc. and a graduate of University of Iowa. He holds a Master's degree in Business Administration and has taught Leadership and Organizational Behavior as a Senior Faculty Member at Keller Graduate School of Business. Jim serves on the Board of Directors at Smart Balance Inc., multiple trade association boards and Atlantic General Hospital Corporation and Foundation Boards. He lives with his wife, Fritzi, in Berlin, Maryland.
why fit?
A proven model founded on principles and values
with practical applications
In my thirty-five years in the consumer packaged goods industry, I've had the privilege of applying FIT to well over 100,000 people. I've founded, run, sold, and even allowed for the bankruptcy of my own startup, and met with more successes as well as failures than most people have. Along that lengthy path, two primary questions surfaced unanswered: First, why do some people, organizations, married couples, and societies find fulfillment—while others do not? And second, why are some of these individuals and groups able to sustain a higher level of success for a longer period of time than others? People and organizations have different ways of measuring success, but a common definition lies in finding a sense of meaning and purpose at work.
At the intersection of organizational success and individual success is a concept I call FIT. Essentially, that's an acronym for Fully Integrated Teams. FIT is a wide-ranging concept built around a tight cluster of principles and core values with practical application on a number of fronts. So at certain points here—especially as it concerns your own progress and direction in life and career—you can even expand the meaning of FIT to represent something like "Fully Integrated Trajectory."